GREENSBORO, N.C. — Take your pick! Pumpkin spice, apple spice, hot chocolate - whatever your flavor of choice is, and pair it with the changing leaves and cooler temperatures; 'tis the season!
Granted, nobody ever said you can't enjoy those things before Wednesday, but by the Earth's account and all of the science involved, Autumn officially arrives Wednesday afternoon.
Officially called the Autumnal Equinox, or "Fall" as we call it around here begins at 3:20 PM Wednesday, September 22, 2020. But, is it really important that we get down to the nitty-gritty details? It actually is, and there's a process that has to happen.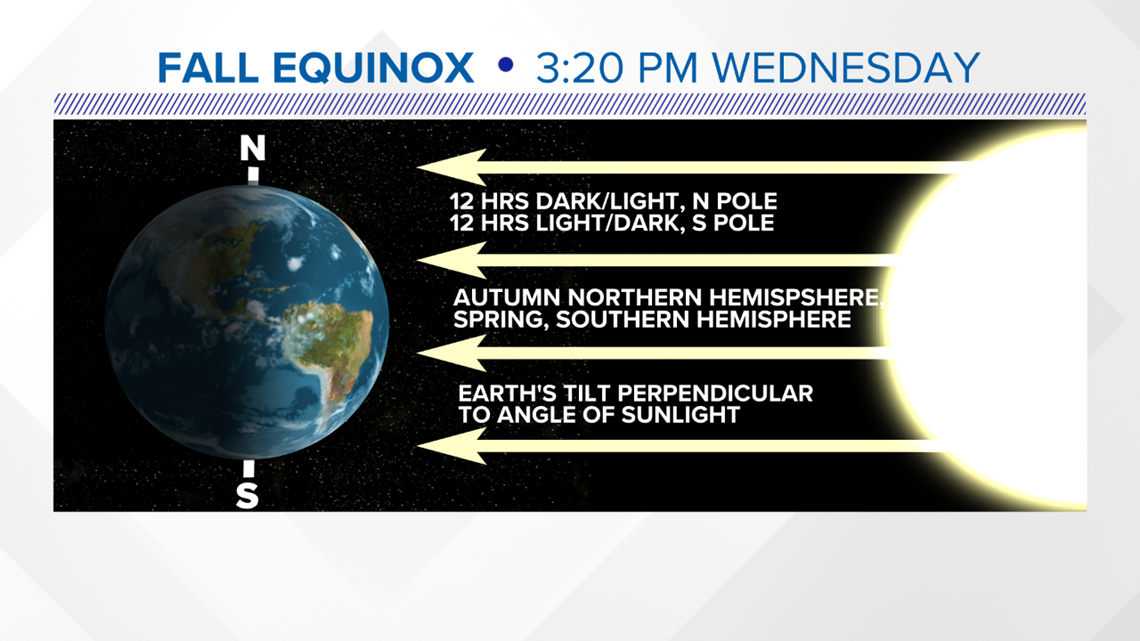 All of our seasons, Winter, Spring, Summer, and Fall are driven by the Earth's location and orbit around the sun. As the Earth orbits around the sun, it's titled but, when the earth's tilt becomes pretty even or neutral, meaning it's tilted neither toward or away from the sun, the equinox happens. This means the sun's rays shine on the earth nearly perpendicular creating almost equal daylight and nighttime across the globe. It means one thing for the northern hemisphere and the opposite for the southern hemisphere. Let's explain:
We live in the Northern Hemisphere which means fall starts for us, but in the Southern Hemisphere, it's the opposite and Spring begins, marking a season of warmer changes there while we get cooler here as our part of the world begins to tilt away from the sun. At the north and south poles, there is close to to equal daylight and nighttime, meaning there's pretty close to 12 hours of light and 12 hours of dark.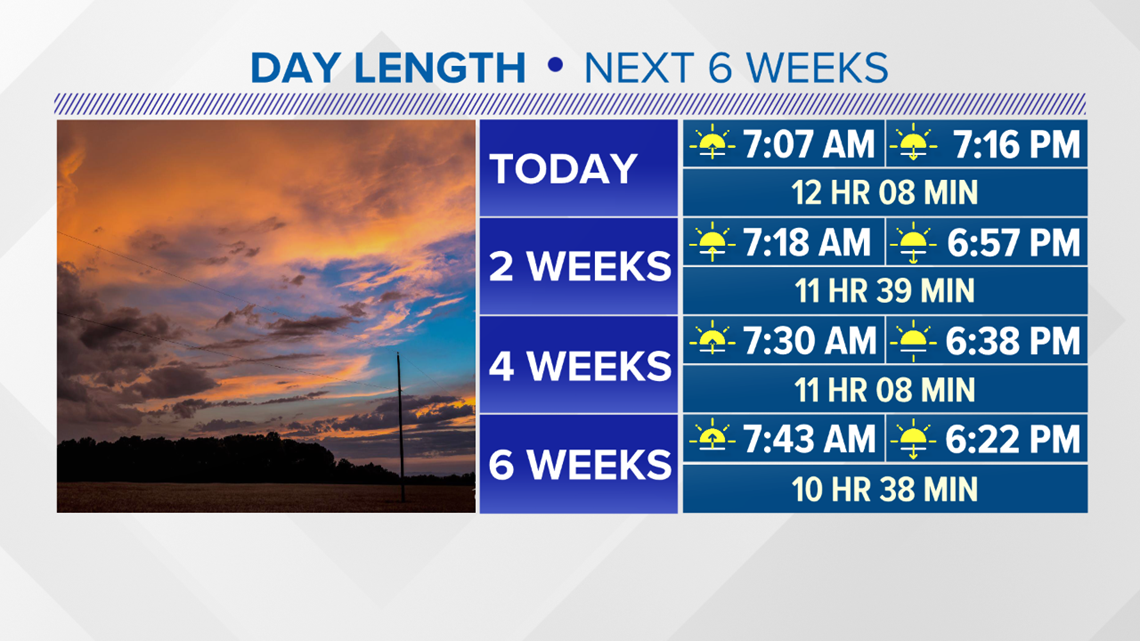 As we tilt away from the sun's direct rays, it makes sense that we lose some daylight. You've probably already noticed our sunsets getting earlier and earlier, and our sunrises getting later and later; that actually started back in June with the summer solstice when our longest day in terms of daylight was June 20.
And of course, with Fall comes cooler temperatures. It doesn't always play out this way in reality, or hardly ever, but our average high temperature drops about 8° over the next month. By the middle of October our average high temperature is 71° in the Triad.
Now, go enjoy all your favorite fall flavors, decorations, haunted and fun things! Get ready to say "Hello!" to Fall!