RALEIGH, N.C. — Even if you're not a hockey fan, you really do need to know why what's happening on the ice is so vital to our state as well to Carolina Hurricanes fans.
Even more, to know why the Hurricanes are being called a "Bunch of Jerks," you have to know our struggles and our past and present!
HURRICANES DRY-RUN
To say the Carolina Hurricanes have had a dry-run up until now is an understatement. Fans have been waiting years, and I do mean years, to see their team that once rocked the ice surge again and in a big way.
FIRST TIME SINCE 2009!
So, to bring you up to speed, this is the first time since 2009 the Carolina Hurricanes have made the Stanley Cup Playoff series. Yep.
RELATED: Carolina Hurricanes Bound For Playoffs For First Time Since 2009 With 3-1 Win Against The Devils
This season has been a special one. It really has for fans to see their team just win a few games was, well, anything we could have ever wanted for our team and more. We've always known this is a special hockey team and to see it on the ice is even more inspiring.
PHOTOS | Hurricanes Fans Ready To Root On For The Playoffs
Hurricanes Fans Ready to Root on Team in Playoffs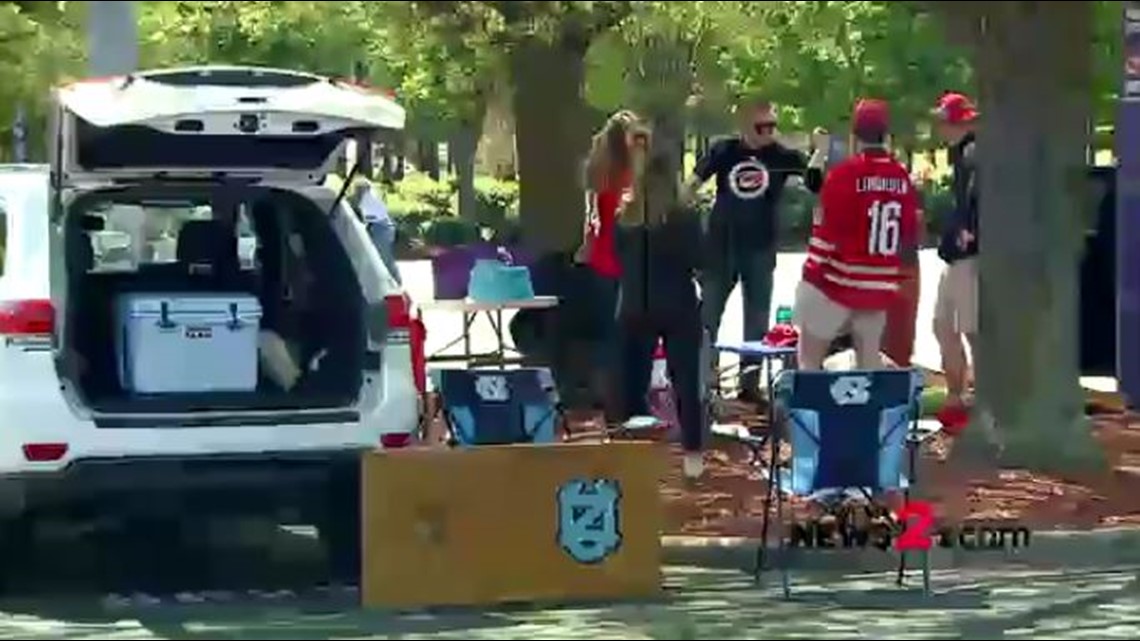 WHY ARE THE HURRICANES BEING CALLED A "BUNCH OF JERKS?"
It all started with a win and a special "Storm Surge" celebration. The Hurricanes have celebrated home wins during the season with a special "Storm Surge" at the end of games including some pretty awesome and creative stunts.
That includes a Thor Surge, March Madness, Duck Hunt, Bowling, Riding the Pony and lots more!
So that brings us to why we're called a "Bunch of Jerks."
It started with Don Cherry, a Canadian hockey commentator, who ripped the Hurricanes in mid-February for their "Storm Surge" post-game celebrations, calling the team a "Bunch of Jerks."
Well, that really caught on with the Hurricanes players and fans. I guess we just had to clapback in the best way possible! You can now buy "Bunch of Jerks" t-shirts and that's not all.
WFMY News 2
JERKS was spelled out in fan seating at PNC Arena and the works.
That even includes a "Bunch of Jerks" storm surge celebration.
But fans truly appreciated and valued the "Storm Surge" celebrations. That's because after all those losses in the past, it's just nice to know the players respond to their fans.
The Hurricanes only did the "Storm Surge" celebrations leading up to the playoffs and haven't since their run to the Cup.
BACK TO THE STANLEY CUP PLAYOFFS
The Hurricanes have advanced to the Eastern Conference Final and will take on the Boston Bruins. This will be a tough battle.
But again, the Hurricanes made history by earning their first four-game sweep in franchise history earning a spot to battle the Bruins after beating the Islanders in Round 2!
That's after going a decade between playoff berths. Even, Panthers' coach Ron Rivera showed up to the fourth game against the Islanders and sounded the Hurricanes' siren!
RELATED: Hurricanes Sweep Islanders With 5-2 Victory In Game 4
But leading up to that was a difficult feat. The Hurricanes stunned defending Stanley Cup Champions, the Capitals in 2OT in game seven to advance and take on the Islanders in the second round.
RELATED: Hurricanes Stun Defending Champion Capitals In 2OT In Game 7
This season is so exciting fans are even lining up at the airport to watch their team return home after playing on the road during the Stanley Cup Playoffs. Now, y'all even if we don't win the Stanley Cup this year, this season is well, pretty spectacular for fans! We couldn't be more proud of our team.
WHAT YOU SHOULD KNOW ABOUT THE HURRICANES
PIG IS GOOD LUCK!
If you don't know about Hamilton the pig, you really should! Yes, the Hurricanes have a good luck pig that's treated like gold by its adoptive family, also by Stormy (the Hurricanes' mascot) and of course fans.
Hamilton hangs out with tailgaters ahead of games. The pig is named after Hurricanes defenseman Dougie Hamilton. He's also friends with Stormy, the mascot who is also a pig!
WOOOOOOOOOOOOOOOO!
When the Hurricanes score at home games the red siren will flash, horns will sound and you'll hear "woooooooooooo!" It's the same "woooooooo" that Rick Flair made so famous!
WFMY News 2
FINAL PLEA TO NON-HOCKEY FANS
If you are not a hockey fan. Well, just "Bless Your Heart!" You should be! It's a wild ride and a fun one at that. I challenge you to at least watch one game maybe at a bar or just at home with the family. Pull for the red and white Hurricanes or the black and red! Next season, if you can at least get tickets and go to a game.
PHOTOS | Hurricanes Take On Islanders In Game
PHOTOS | Hurricanes Take On Islanders In Game 4!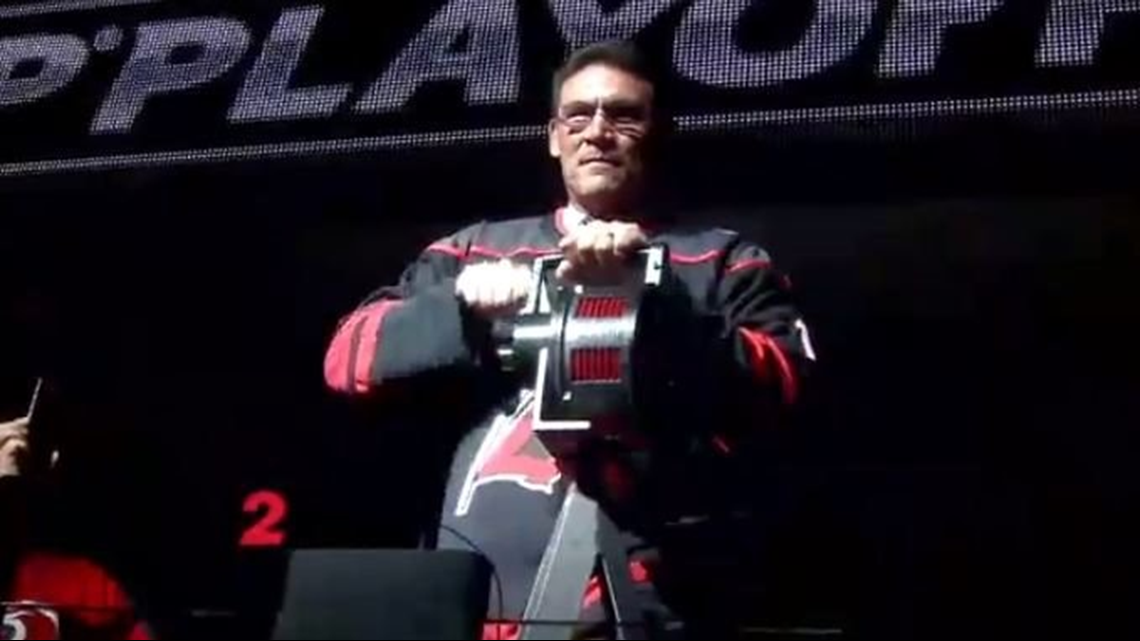 There's nothing more fun than the energy, excitement, the sirens, the fans cheering on their favorite team. PNC Arena is truly a special place when the Hurricanes play. I guarantee you'll be rocking like a hurricane in no time in the stands. Brush up on some hockey terms. It's just fun watching a bunch of guys on ice go after a tiny puck and hit it into a net. Plus, when baseball and football season come to an end, there's always hockey season! It's a long, long, long season with high rewards if you're a fan.
CAROLINA THUNDERBIRDS
Can't make it to a Hurricanes game? No problem. There's always the Carolina Thunderbirds! The Winston-Salem based team is hot and holding their own. Recently they took home a cup of their own. They took home the Commissioner's Cup in a thrilling 4-3 overtime victory against the Elmira Enforcers in Game 4 of the championship series. This was the final game that wrapped up the Federal Hockey League season.
RELATED: Carolina Thunderbirds Win Commissioner's Cup in Thrilling Overtime Victory
You can find out more about tickets, schedule and more by visiting the Carolina Thunderbirds.
CHARLOTTE CHECKERS
Next time you're in Charlotte, go watch a Charlotte Checkers game!
You can find out more about the team, tickets, and keep up with their schedule, right here, Charlotte Checkers!
I just truly want you to love hockey. That's all.
PHOTOS | Hurricanes Advance After Double Overtime Win in Washington
Hurricanes Advance After Double Overtime Win in Washington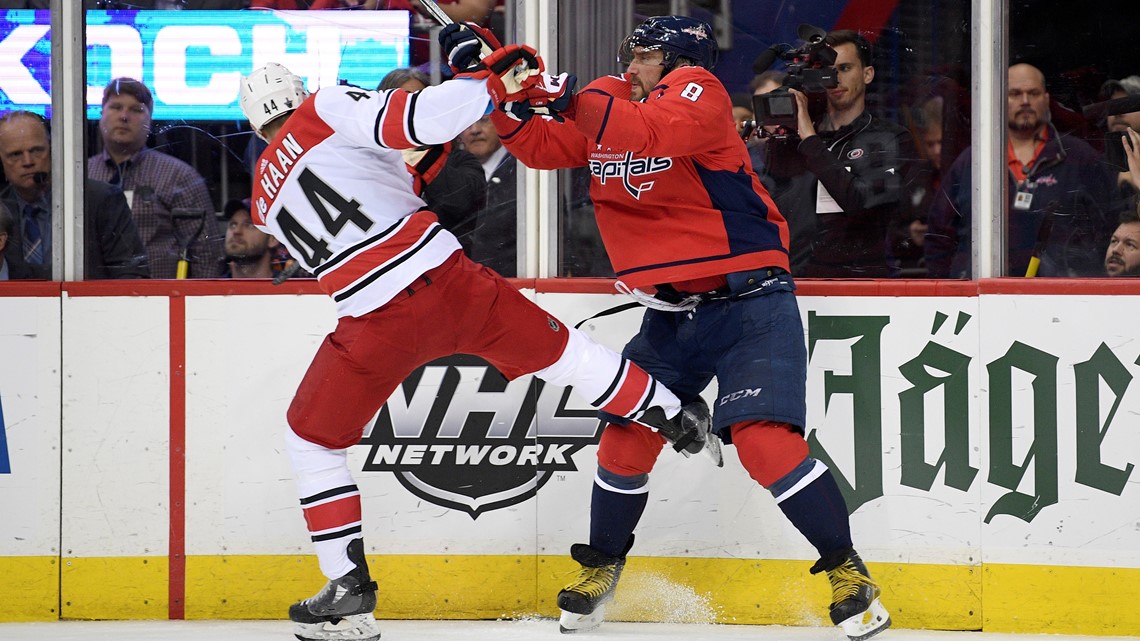 PHOTOS | Carolina Hurricanes Bound For Playoffs After 3-1 Win Against The Devils
Carolina Hurricanes Bound For Playoffs After 3-1 Win Against The Devils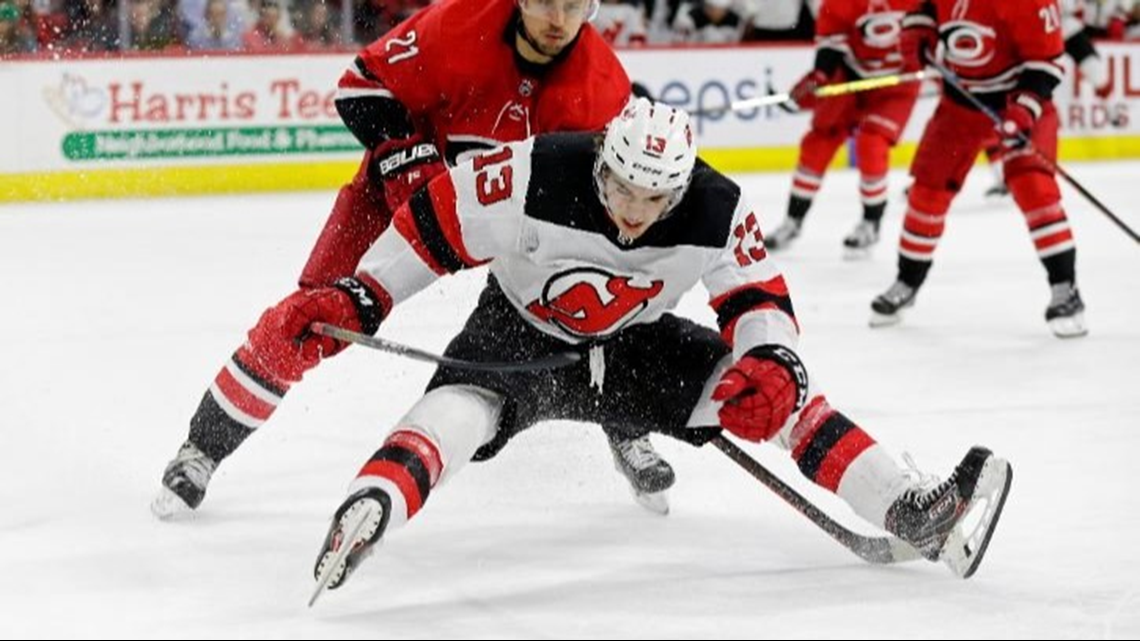 OTHER RELATED STORIES
RELATED: Hurricanes Injured Goalie Petr Mrazek Returns To Practice
RELATED: Hurricanes Sweep Islanders With 5-2 Victory In Game 4
RELATED: Hurricanes Beat Islanders 5-2, Take 3-0 Series Lead
RELATED: Hurricanes rally past Islanders to take 2-0 series lead
RELATED: Staal Lifts Hurricanes Past Islanders 1-0 In OT In Game 1
RELATED: Hurricanes Rally Past Capitals 5-2, Force Game 7
RELATED: Teravainen, Hurricanes Beat Capitals 2-1, Even Series
RELATED: Hurricanes Rout Caps 5-0 In 1st Home Playoff Game Since '09
RELATED: Capitals Survive Surge From Hurricanes To Win Game 1
RELATED: Carolina Hurricanes Bound For Playoffs For First Time Since 2009 With 3-1 Win Against The Devils
RELATED: Aho's Goal, Assist Lead Surging Hurricanes Past Blues 5-2
RELATED: Hurricanes Spoil Rangers' Cup Celebration With 3-0 Victory
RELATED: Wild Trade Niederreiter To Hurricanes For Rask
RELATED: Sebastian Aho Leads Hurricanes Past Predators 6-3