City leaders met Thursday to discuss the "State of Downtown Greensboro" and what its future holds. Downtown Greensboro Inc. says more is on the way to the Gate City. Some projects include a new skyline addition, 10 new restaurants, and a shipping container hub where businesses will operate.
NEW BUILDINGS IN SKYLINE
One project involves building an addition to the skyline.
We got a new look at the Carroll Companies' plans to build apartments and a hotel on North Eugene Street.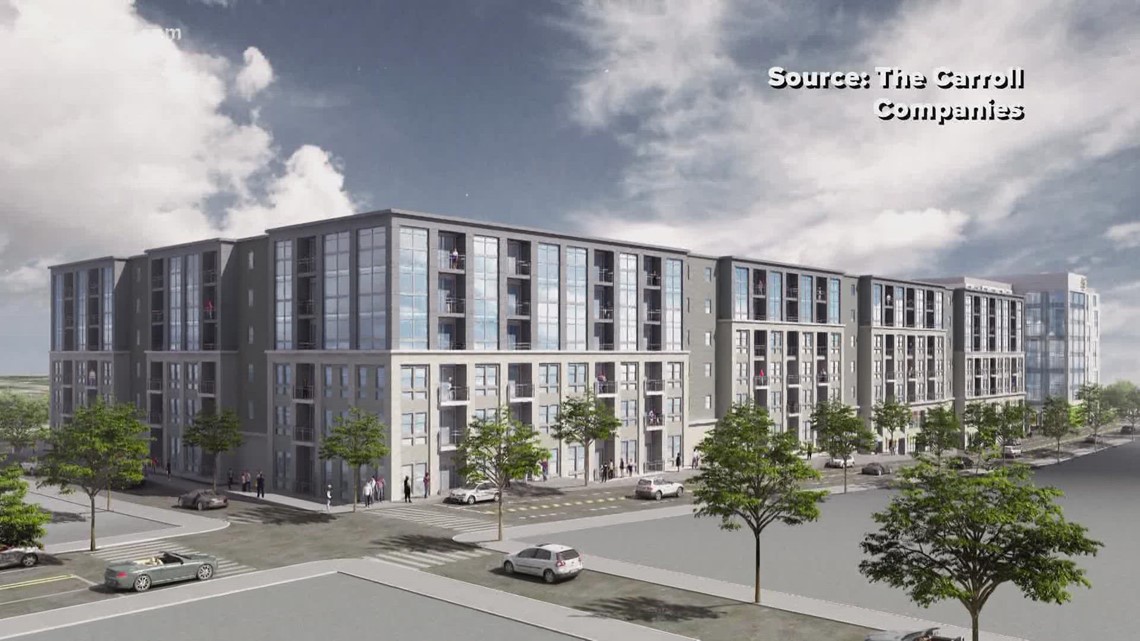 There will also be a rooftop bar and pool. It could open in 2024 but Madison Carroll Snyder said the groundbreaking is on hold.
"We're working with the city through some developmental issues that we've encountered. With it being a site that has a demolition, it has to be reworked a little bit," Snyder said.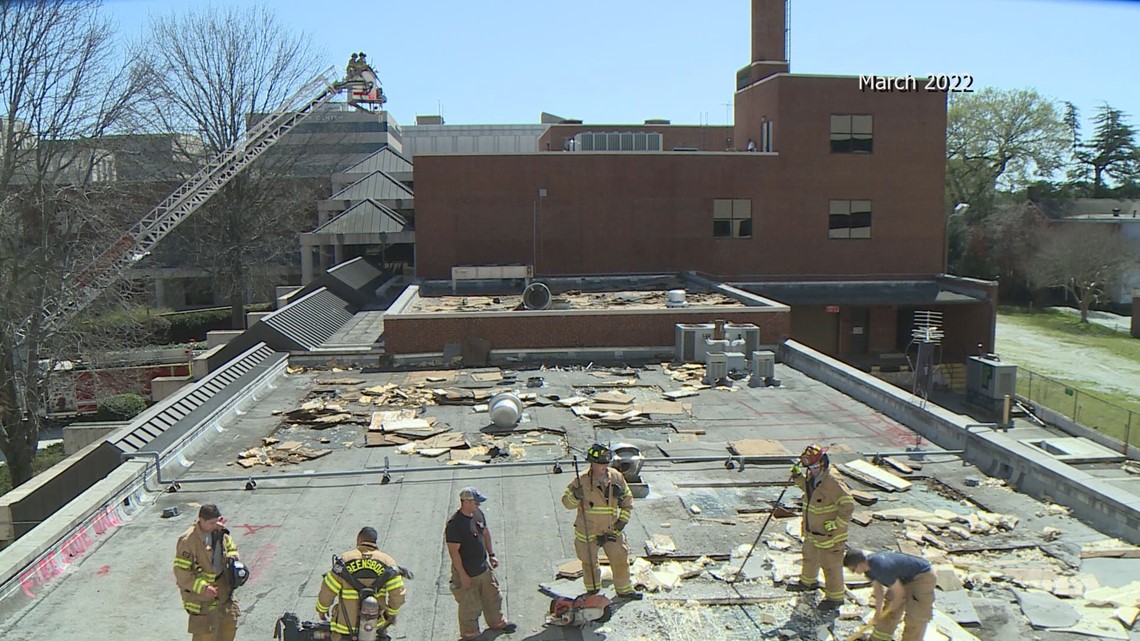 10 NEW RESTAURANTS
We've also learned that 10 new restaurants are expected to come downtown by the end of the year. They include Northern Roots, Jake's Diner, Abbey Taphouse, Neighbors, and Seafood Destiny. Several have yet to be announced.
Added dining will be welcome for the crowds going to shows at the Tanger Center. DGI said it's bringing a lot of people here.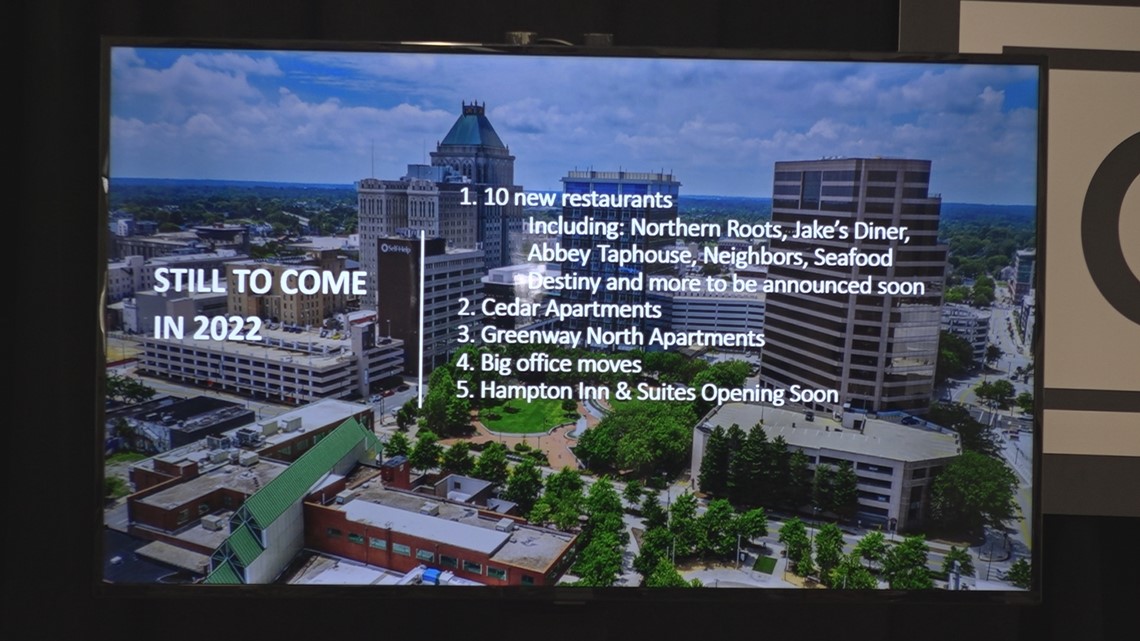 In the seven months since the Tanger Center opened, 267,000 people have come through the doors. DGI said that's tens of thousands more than went to the Durham Performing Arts Center.
The Greensboro Chamber of Commerce said numbers like that are part of the reason hope is so high for downtown's growth.
"It's the best time to be here," Tracy Myers said. "It's changing the landscape. This place is going to look totally different in a few short years. We're trying to keep up with it."
SHIPPING CONTAINER HUB
One of those projects could take time to come together. DGI President Zack Matheny talked about the container hub which he'd like to see come to downtown in the next 10 years.
Businesses would operate inside old shipping containers. The proposed site would be at the corner of Davie and Washington Streets.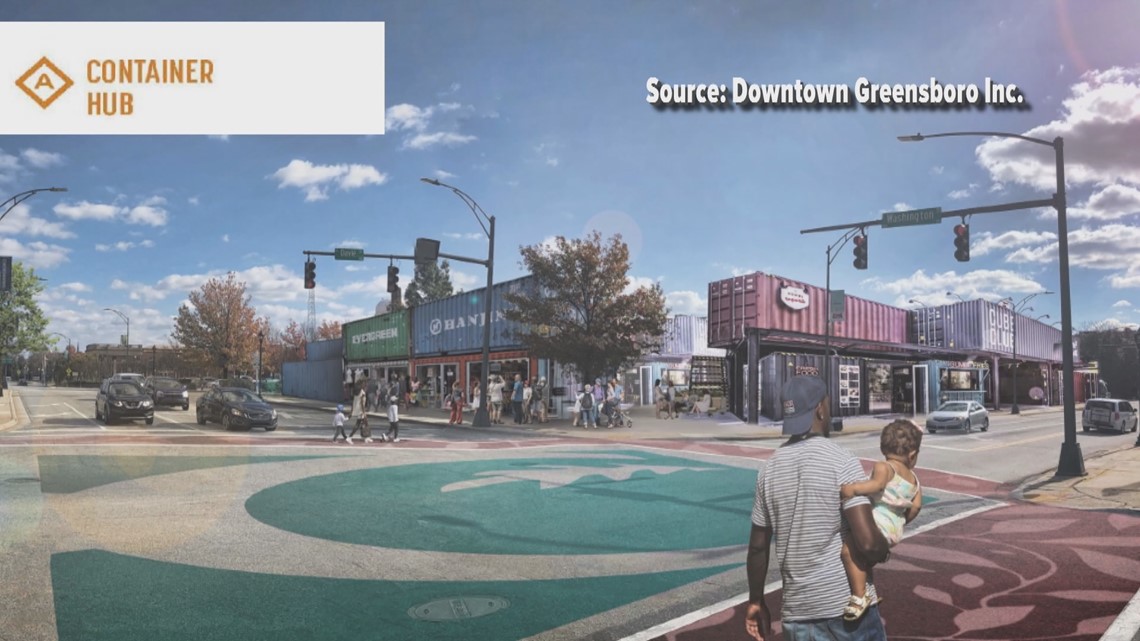 "It is a blank parking space that nobody knows about," Matheny said. "It would activate that space. It would bring activity and energy. It would bring vibrancy."
Matheny said DGI will put money toward the project but hopes to use American Rescue Plan money for it as well, which would need city support.